How Osun State House Of Assembly Member Oppressed, Injured Innocent Nigerian While Attending APC Convention In Lagos
: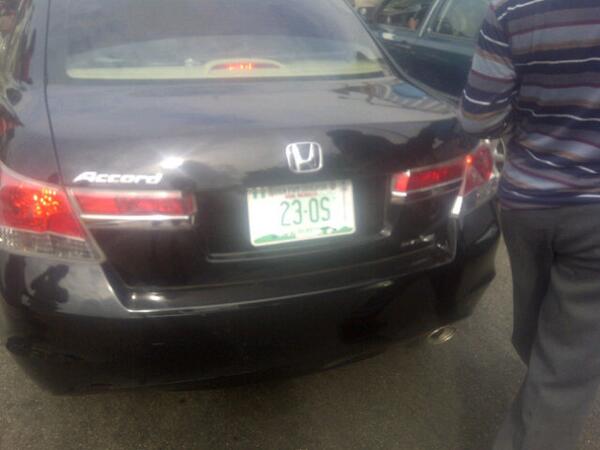 The unidentified Lawmakers car
So last week, 18th of April to be precise, ACN politicians from all over Nigeria convened in Lagos for their convention. One of the attendees, a yet to be identified law maker almost ran over an innocent Lagosian, who protested after her side mirror was damaged by the hurrying politician. Read how she recounts the incident after the cut.
NB: Pls read from bottom up.
I decided to blog this because the Lady in question could have sustained more injury or be killed, and the lawmaker would still have reacted the same way. Our leaders/politicians need to understand that Nigerians will no longer keep quiet when oppressed, and will not be trampled upon. Been a lawmaker doesn't make them better than the average man on the street who elected them into office.
Help Moremi Ojudu enforce her rights by identifying the lawmaker in question.
Please share.