Earth Quake In China Kills 157, Leaves Thousands Injured
: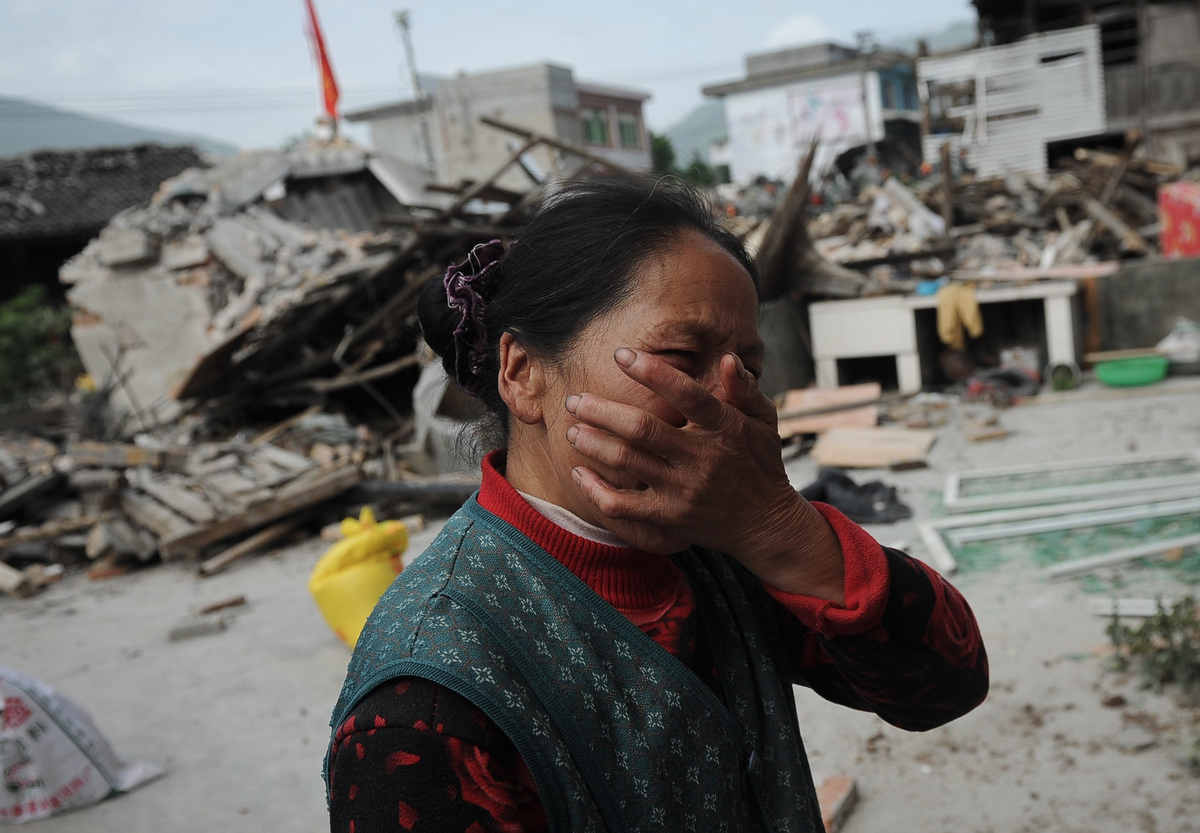 China's worst earthquake in three years today killed at least 157 people and injured more than 5,700, the Ministry of Civil Affairs said.
Saturday morning's earthquake triggered landslides and disrupted phone and power connections in mountainous Lushan county five years after a devastating quake wreaked widespread damage across the region. The village of Longmen was hit particularly hard, with authorities saying nearly all the buildings there had been destroyed in a frightening minute-long shaking by the quake.
The China Earthquake Administration said at least 156 people had died, including 96 in Lushan. In the jurisdiction of Ya'an, which administers Lushan, 19 people were reported missing and more than 5,500 people were injured, the administration said.
Chengdu's airport shut down for about an hour before reopening, though many flights were canceled or delayed, and its railway station halted dozens of scheduled trains, state media said.
As in most natural disasters, the government mobilized thousands of soldiers and others – 7,000 people by Saturday afternoon – sending excavators and other heavy machinery as well as tents, blankets and other emergency supplies. Two soldiers died after the vehicle that they and more than a dozen others were in slipped off the road and rolled down a cliff, state media reported.
Premier Li Keqiang flew to Ya'an to direct rescue efforts, and he and President Xi Jinping ordered officials and rescuers to make saving people the top priority, Xinhua said.
The Chinese Red Cross said it had deployed relief teams with supplies of food, water, medicine and rescue equipment to the disaster areas.
-AFP